In this world, there are things that are always meant for each other. A steak is perfectly paired with the right red wine. A belt can go well with the same-colored shoes. And, a casual watch can go really well with the outfit you are wearing, so long as you are getting the right one.
Today, I am going to be setting some fundamental rules that you should follow when pairing your watch with your suit.
The Occasion
The first fundamental rule of watch pairing is the event that you are going to. Is it going to be a formal occasion or just an everyday affair? If it is a casual event, your choices are actually quite varied. You pretty much have a lot of freedom to choose whatever timepiece you want to wear on that particular day.
But, if we are talking about a formal event, there is some nuance to that. You see, if you are attending a corporate event or a wedding, it is best that you go with a watch that will not catch too much attention. You want a timepiece that is subtle yet sleek. That is why a dress watch is more suited for this occasion.
Color-Matching

If you look at women and how they mix and match things, the accessories that they wear will heavily depend upon the color of their outfit. The same rule applies here, though there are some exceptions that you need to be aware of.
When you are wearing a black belt and a black pair of shoes, using a simple watch with a black leather strap will surely accentuate the look that you are going for.
Now, the exception to this rule is if you are wearing a metal watchband and that is because the silver metallic look can actually go well with just about any outfit.
Size Does Matter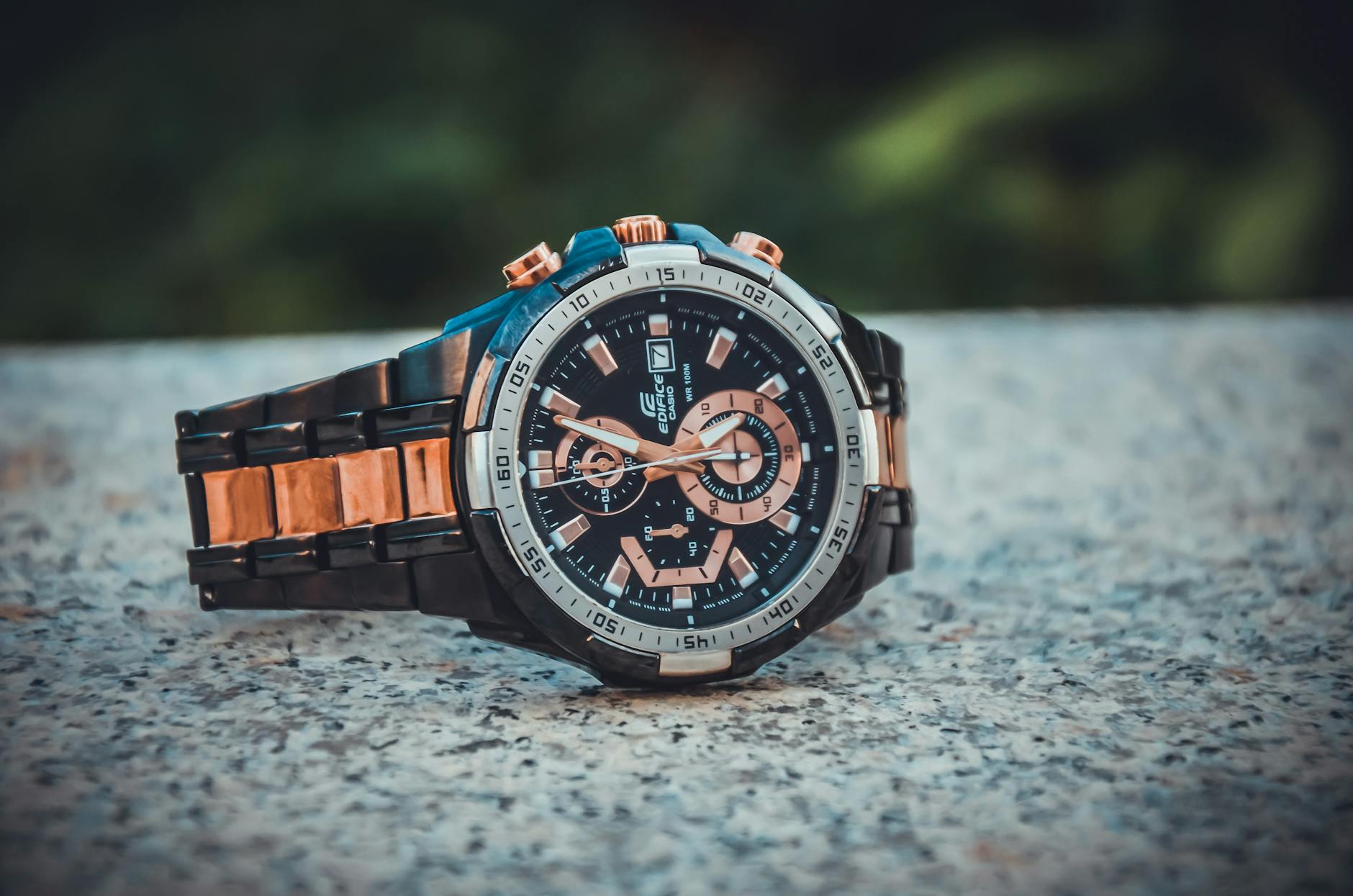 There are some people that will convince you that size does matter (I think you are getting the context), but in this case, size actually does matter.
You should always buy a watch that truly conforms to your wrist. That means that it shouldn't be too big nor too small for your hand.
It is a good idea to measure your wrist first so that you will have a notion of how big the watch you're going to buy should be.
Now, you might think of buying an oversized watch simply because it has become a thing. Well, if you want to be a sophisticated fellow, go against the trend.
The Strap Matters

Although the watch face always gets the attention; it is not the only thing that does that. You should also consider the strap that goes along with the entire timepiece.
You see, the strap is probably the first thing that people will notice when they see you. It is only when you are up close and personal when they will see the main interface.
That being said, the choice of strap matters, not only from a practical standpoint but also in the comfort department as well.
If you want a no-frills strap, then go with either a leather or a metal watchband. For sweaty activities and active people, go with a resin or NATO strap.